Inter-row shredder – model TIM-G
Versatile, quick and delicate for a work of quality
Description
Very all-around shredder for its application in different conditions. Its optimal condition is the application on our carrying frame TPR model.
It can also be applied to other shredders only on indication and assembly at our premises. Its main operation is carried out by the rotation of the shredder itself on contact with the plant.
Its work is done quickly and effectively in cleaning around the strain and especially in a delicate way thanks to its particular sensitive and precise feeler (parallelogram).
The shredder reaches an optimal working condition when it is fed by the right amount of oil.
Product documentation and catalog
Technical specifications
| Model | Width of the open machine | Lenght of the open machine | Lenght of the closed machine | Maximum height of the machine | Minimum height of the machine | Working width | Knives | Weight |
| --- | --- | --- | --- | --- | --- | --- | --- | --- |
| TIM-G1 | 120 cm | 100 cm | 120 cm | 80 cm | 37 cm | 45 cm | 14 | 200 kg |
| TIM-G2 | 140 cm | 100 cm | 140 cm | 80 cm | 37 cm | 65 cm | 22 | 230 kg |
| TIM-G3 | 160 cm | 100 cm | 160 cm | 80 cm | 37 cm | 85 cm | 28 | 250 kg |
| TIM-G4 | 180 cm | 100 cm | 180 cm | 80 cm | 37 cm | 105 cm | 36 | 272 kg |
VIDEO – SHREDDERS IN ACTION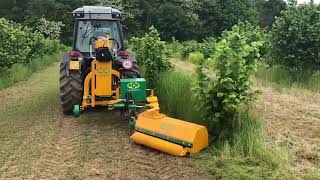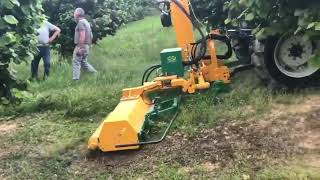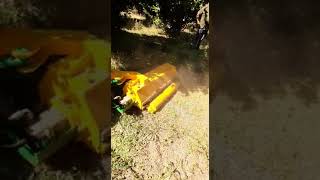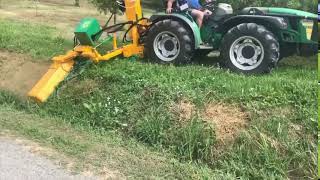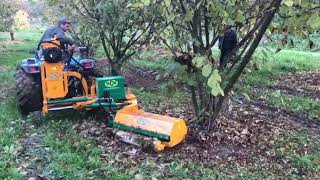 Click on the image to view the video