Model TE
Description
Model TE has been designed to be attached and used on excavators from 1.8 to 9 tons. The machine has a bidirectional engine and employs the excavator's oil circuits.
It is ideal for weeding out infesting plants and shredding bushes up to 8-10 cm of diameter.
Furthermore, it is specifically suitable for remote cleaning by using the extension of the
operating machine jib.
It is particularly suitable for remote cleaning, taking advantage of the lengthening of the operating machine arm.
The operator can lift or lower the rear roll by acting on three adjustments, in order to vary the height of the cut.
The "Y" shaped knives are helically positioned along the length of the shredding shaft and fastened through a welded block, a U-bolt and a screw. They ensure a high shear power on the materials the operator intends to cut.
Distinguishing features, such the resistance and the compactness, make our machine versatile and suitable for wide conditions of work
Product documentation and catalog
Technical specifications
| Model | Working width (cm) | Total width (cm) | Length (cm) | Height (cm) | Oil flow (lit./min.) | Max pressure (bar) | Knives (n°) | Weight (kg) |
| --- | --- | --- | --- | --- | --- | --- | --- | --- |
| TE1 | 65 | 90 | 66 | 45 | 28 | 250 | 20 | 135 |
| TE2 | 85 | 110 | 66 | 45 | 37 | 250 | 32 | 175 |
| TE3 | 105 | 130 | 66 | 45 | 44 | 250 | 36 | 214 |
| TE4 | 125 | 150 | 66 | 45 | 50 | 250 | 40 | 240 |
VIDEO – SHREDDER FOR EXCAVATOR IN ACTION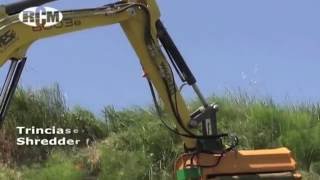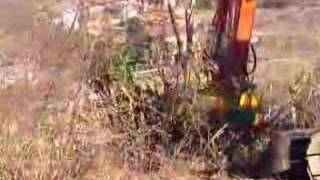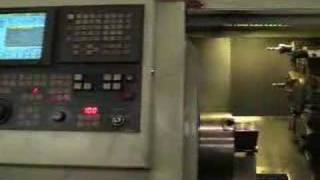 Click on the image to view the video