Model SIL SILX
Description
This model is equipped with specially shaped burying teeth that perfectly bury the fertiliser, levelling the soil with the pressure of the cage roll.
A third tooth in a central position of the chassis is possible to be mounted to break up clods of soil. This is very useful for loosening up the soil while adding fertiliser. Thanks to remote controls mounted on the tractor, it is possible to regulate the amount of fertiliser to be distributed and at the same time, it is possible to regulate separately the flows of fertiliser in the two burying teeth.
The hopper separated in the middle, allows a continuous fall of the fertiliser working with every type of slope.
A central reduction unit controls the mixers inside the two hoppers, for quick and effective deposit of the fertiliser.
Product documentation and catalog
Technical specifications
| Model | Height | Weight | Buryng teeth | Burier wheelbase | Hopper Material | Hopper Capacity | Width |
| --- | --- | --- | --- | --- | --- | --- | --- |
| SIL | 135 cm | 285 kg | 2 | 85-140 | Lamiera verniciata | 380 litri | 163 cm |
| SILX | 135 cm | 285 kg | 2 | 85-140 | Acciaio inox | 380 litri | 163 cm |
VIDEO – FERTILIZER BURYING IN ACTION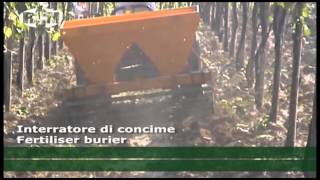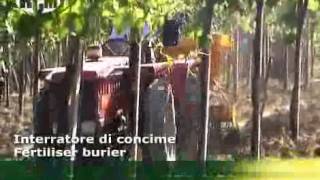 Click on the image to view the video