Hydraulic extractor
Description
It is a robust and precise machine. By taking the plant as close to the ground as possible and performing a perpendicular movement to the ground, it grabs and pulls the screw out quickly and easily. The hydraulic toothing ensures a firm grip on the screw while the vertically positioned hydraulic piston pulls the screw out of the ground.
When attached to the hydraulic rear frame, it can also be tilted to better cope with critical ground conditions.
It is equipped with a support foot controlled by a hydraulic piston that prevents the machine from being subjected to too much pressure during the work phase.
Product documentation and catalog
Technical specifications
| Model | Width | Lenght | Height | Greep diameter | Weight |
| --- | --- | --- | --- | --- | --- |
| EI1 | 100 cm | 100 cm | 160 cm | 20 cm | 246 kg |
VIDEO -HYDRAULIC EXTRACTOR IN ACTION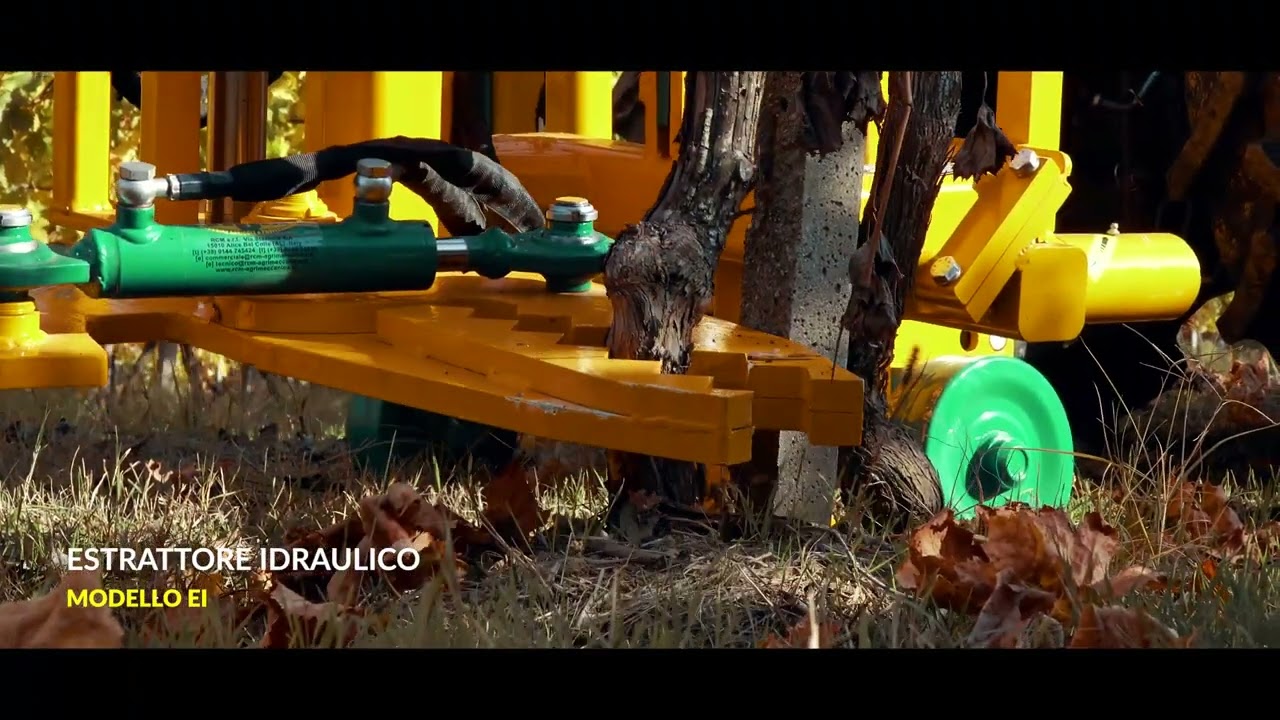 Estrattore idraulico
Clicca sull'immagine per visualizzare il video