Electro-Hydraulic Strimmer – Model RET
Description
It is a fast and specific machine to use even where there are small cutting or small plants.
By means of its particular automation controlled by an electro-hydraulic feeler, the displacement is sensitive and precise when machining around the log. It is however possible to recall the machine when there are particular conditions of root or non-homogeneous or staggered plants with respect to the row.
An electric control box located on the tractor, allows both manual and automatic operation using a dedicated lever or to turn the cutting elements of the machine's hydraulic motor on/off
These characteristics make model RET particularly suitable for the mechanical weeding of the hazel grove.
Product documentation and catalog
Technical specifications
| Model | Length | Width | Height | Working Diametre | Weight |
| --- | --- | --- | --- | --- | --- |
| RET 1 | 115 cm | 85 cm | 84 cm | 48 cm | 100 kg |
| RET 2 | 115 cm | 85 cm | 84 cm | 80 cm | 114 kg |
VIDEO – ELECTRO-HYDRAULIC STRIMMER IN ACTION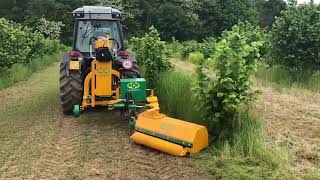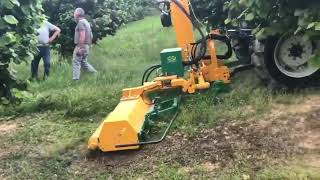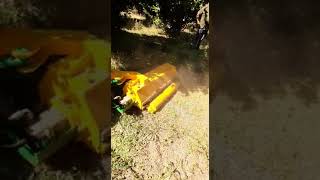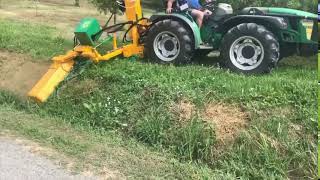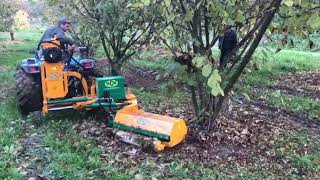 Click on the image to view the video